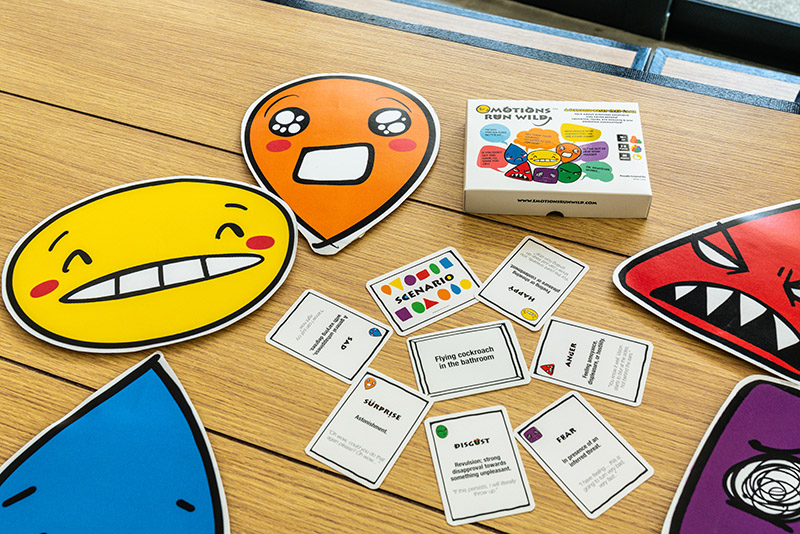 Emotion Run Wild © Card Game
Emotion Runs Wild© is an interactive EQ-Scenario-based card game where players create the most absurd stories to match emotions and situations to score points. This game will keep you laughing non-stop while training your EQ skills at the same time.
It is a game that can be played over beers with a group of friends or with grumpy grandpa at family gatherings.
AND
It can be used as a great Emotional Intelligence (EQ) Training tool for both youth and adult to learn more about EQ too!
Our founder and creator, Mr Jones Liew gives a full explanation of what EMOTIONS RUN WILD Card Game is about, and also how this game can help us to learn more about Emotional Intelligence (EQ) and how we can management our emotions.
Meet our founder and creator, Jones Liew and his friends where they came to gather to play a game of EMOTIONS RUN WILD Card Game.